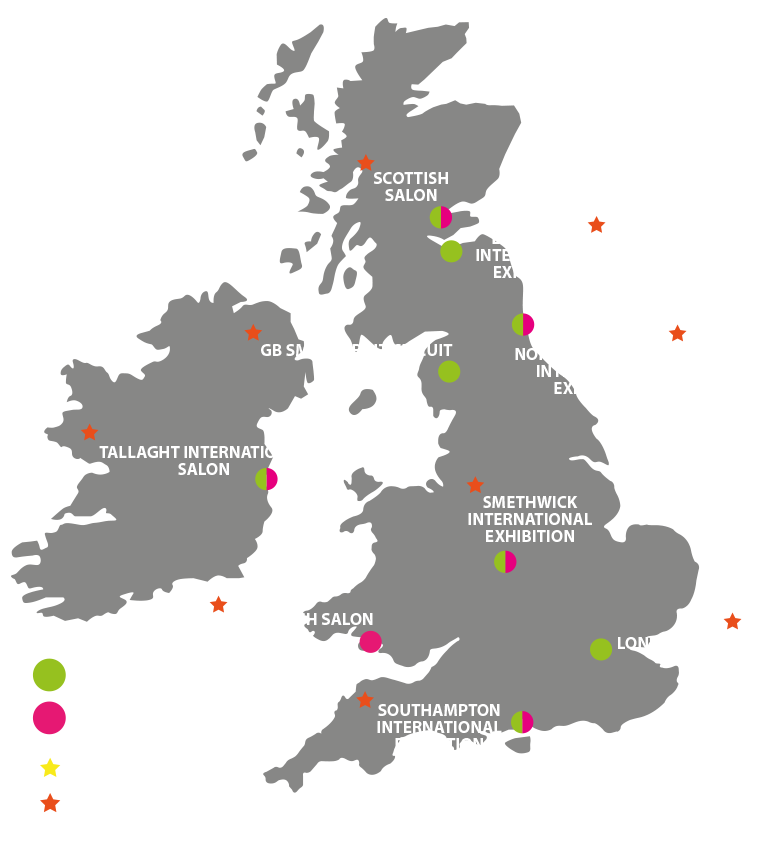 These are not External Inter-Club competitions and this can be a little confusing as they are often organised by the same bodies, such as the SPF and the NCPF, who organise some of the External Competitions. Also there is sometimes a group discount (Edinburgh Int; Scottish Salon) so we organise a "Club Posting" – really just entries from several members sent in the same box.
These International Exhibitions or Salons are open to entrants from all over the world and normally they are assessed by a panel of three judges, each marking out of 5, to give a total out of 15. The top 20% or so are accepted into the exhibition – usually those scoring 12 or more. The best are awarded medals and certificates and every entrant gets an illustrated catalogue.
Organisations such as FIAP, PSA and BPE often give their patronage to these exhibitions and Acceptances count as points towards achieving their "distictions" – letters after your name. See Competition Abbreviations.
There are more than 100 of these exhibitions world wide and the UK has more than its fair share. These are the ones you will hear most about.
The Scottish International Salon of Photography 
Had not run for a few years but returned in 2013
The Northern Counties International Exhibition
The GB Small Print Circuit
Run by the West Cumbria Photo Group
The Edinburgh International Exhibition
The oldest such exhibition in the world runs by Edinburgh P.S. through the Edinburgh Festival
Tallaght International Salon
In Dublin
Smethwick International Exhibition
Southampton International Exhibition
The Welsh Salon
In Swansea
The London Salon